Best Buy's Black Friday deals hint to $1 smartphones & $549 Samsung Galaxy Tab units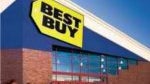 If you're into crazy cell phone deals, especially when the most crucial time of Black Friday is peering around the corner, you'll probably want to keep an eye at your local Best Buy location. It appears as though some of their special deals have been leaked already to the public, and based on what's seen so far, it's truly going to come as a surprise for some people.
First and foremost, there are quite a few handsets expected to get the one dollar treatment from their usual customary prices. Some of the smartphones expected to be price at $1 with a 2-year agreement are the HTC Droid Incredible, LG Optimus S, and Samsung Fascinate. If you happen to be on Sprint and want to find something a bit more full featured than the LG Optimus S, you can dish out $69.99 to get yourself a Samsung Transform. Furthermore, it looks like both the Samsung Galaxy Tab units from Verizon and Sprint are going to set to the price of $549.99.
So if any of these deals sound good enough for you, just make sure to give yourself plenty of time to make it into the line before doors open on Black Friday.
via
AndroidGuys
Recommended Stories