Best Buy hosts massive 50-hour sale: save up to $300 on iPhohe 7/7+ and Galaxy S8/S8+
5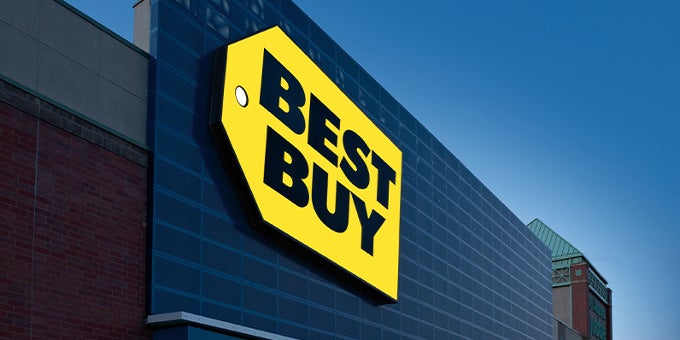 Best Buy is hosting a massive 50-hour sale that brings down prices on Apple's
iPhone 7
and
iPhone 7 Plus
, the iPad mini 4, as well as on other cool new gadgets.
This 50-hour sale comes after last year Best Buy celebrated its 50th Birthday with a similar sale, and this year, the retailer has decided to repeat it.
The sale starts at 8pm PT | 11pm ET on Friday, August 18th, and quantities will be limited so if you want to grab something, you'd better hurry up and login at BestBuy.com.
Update:
Here is a quick rundown of the best deals on mobile devices:
Phones
Save up to $300 on iPhone 7/7+
Save up to $300 on Galaxy S8/S8+
50% off Essential Phone
Moto Z2 Force Edition savings, free Projector Mod
Savings on Galaxy S7/S7 Edge
Tablets
Save $120 on select iPad Mini 4
Save $80 on Samsung Galaxy Tab A
Save $100 on Samsung Galaxy Tab S3
Wearables
Save $70 on Samsung Gear S3 Tumi Smartwatch (Only at Best Buy)
Save $50 on Huawei Watch 2
Save on Fitbit trackers
The deal also slashes prices on other electronics, and if you are interested in those, here is what you can expect:
Save up to $500 on select MacBooks
Save $200 on Beats Studio Wireless
Save up to $600 on LG 4K TVs
Save up to $500 on select iMacs
Save up to $350 on gaming PCs and monitors
Save up to $300 on select Windows PCs
Once again, the 50-hour late August Best Buy sale starts at 8pm PT | 10pm CT | 11pm ET Friday, Aug. 18, and lasts until 9:59pm PT | 11:59pm CT Sunday, Aug. 20.