Best Buy and Verizon start shipping Samsung Galaxy S7 and S7 edge pre-orders
9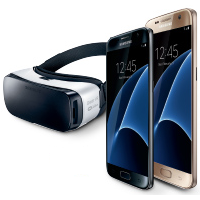 Last month, when Samsung announced the
Galaxy S7
and
Galaxy S7 edge
, it said that the handsets would be officially released on March 11 around the world. Fortunately, if you live in the US, you don't have to wait that long. The two new Galaxies have been available to pre-order since February 23, and plenty of customers already received theirs, as
T-Mobile
,
AT&T, and Sprint
started shipping pre-orders last week. Now, we're hearing that Verizon and Best Buy are also shipping Galaxy S7 and S7 edge pre-orders. Reportedly, if you've pre-ordered from Best Buy, you may get your S7 as soon as today.
As you may know, all customers who are pre-ordering (or directly buying) any of the two new Galaxy S7 phones until March 18 in the US are getting a free Gear VR headset - so you still have almost two weeks to decide if you want to take advantage of this offer.
While last year's Galaxy S6 and S6 edge have similar screen sizes (5.1 inches), the S7 and S7 edge are different: the regular S7 sports a 5.1-inch screen, while the S7 edge is larger, thanks to a 5.5-inch display (with the now famous dual-edge curved design). Both new devices come with important enhancements, including dust- and water-resistance, 4 GB of RAM, 12 MP rear cameras with large pixels and faster auto focus, and microSD card support.
In the US, the Galaxy S7 series is powered by Qualcomm's quad-core Snapdragon 820 processor - unlike in most parts of the world, where Samsung's own octa-core Exynos 8890 processor is being used. You can take a closer look at the two high-end smartphones if you check out our
Galaxy S7 hands-on
, and our
Galaxy S7 edge hands-on
.
Samsung Galaxy S7 and S7 edge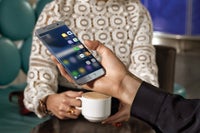 sources:
Droid-life
,
Reddit