The best Android One phones to buy in the US
2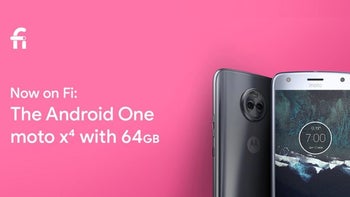 When the current Google CEO Sundar Pichai announced the Android One platform, he was thinking developing markets, India in particular, where a glut of cheap phones with 1GB or even half a gig of RAM was ruining the Android experience for everybody. Stock Android with guaranteed security and version updates for less? We took it.
After a two-year stint across Asia and Africa, however, the Android One program is suddenly in the crosshairs of many phone makers that sell in the West, and it is no longer reserved for handsets that are scraping the bottom of the specs barrel. That is why we rounded up the best Android One phones to get in the US to gauge what the stock Android fuss is all about.
Motorola's traditionally done a pretty good job of giving us fun, unique devices – even as they've transitioned to new ownership under Google, and subsequently Lenovo. The
Moto X4
is no exception. It may lack a 18:9 display or a "bezel-less" design, but this feels less significant on the Moto X4 – not just because it's an affordable mid-range phone, but also because its Moto styling gives it character of its own. At the end of the day, what we have here is a phone that won't break any performance benchmark records, yet stands out with its solid build quality, cool appearance, decent camera, and water-resistant construction. At the price points the Moto X4 can be currently bought, we're hard-pressed to find many devices we like more.
The LG G7 One is yet to be priced and launched, but here is what is great about it: its software. We have pure Android 8.1 Oreo on board and only the apps that you need are pre-loaded, so you don't have to deal with bloatware. And without a heavy skin, the Android experience here is smooth and speedy. On the left side of the phone is an extra physical button that you tap to quickly open
Google Assistant
and we're thankful LG does not force an inferior voice assistant of its own on us.
One thing missing on the G7 One, however, is the dual camera from the flagship G7. You only have a single rear camera on this phone, so no super-wide-angle shots are possible. The camera is a 16-megapixel one and the app comes with built-in Google Lens support, the service that allows you to point the camera at an object and you get useful information about this object.
The Xiaomi Mi A1 is a mid-range handset with a 5.5-inch LCD display carrying a 1080 x 1920 resolution. The phone is packing the Snapdragon 625 SoC and features 4GB of RAM, 64GB of native storage, and a 256GB capacity microSD slot. Back and front-facing cameras weigh in at 12MP and 5MP respectively, and the model is powered by a 3080mAh battery. With the stock Oreo update, it is now one of the most affordable Android One phones you can buy in the US. Needless to say, it's to be used on GSM carriers only.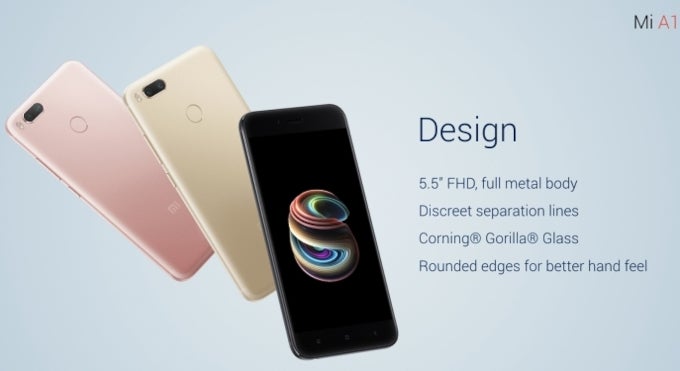 Looking for a low priced phone that will get the job done? Amazon is offering the unlocked Nokia 6.1 (2018) for $229. That price is $40 (or 15%) off from Amazon's current price for the Android One handset. The device comes with a U.S. warranty and will work on GSM carriers like AT&T and T-Mobile. It also is compatible with those wireless providers' pre-paid brands as well, such as Cricket and MetroPCS respectively.
The
Nokia 6.1
(2018), to refresh your memory, features a 5.5-inch LCD panel carrying a 1080 x 1920 (FHD) resolution. The Snapdragon 630 Mobile Platform is under the hood, and inside there is 3GB of RAM and 32GB of native storage. A 16MP camera with Zeiss optics adorns the back of the device, and the 3000mAh battery charges to 50% in just half-an hour. Android 8.1 Oreo is pre-installed, and the Pie update is waiting in the wings.


The HTC U11 life gives you a 5.2" 1080 x 1920 px LCD display; a modern, high-resolution 16 MP camera with a bunch of bells and whistles; water-resistant design, Snapdragon 630 chipset; and the feature you've all been waiting for...
Edge
Sense! What do you mean you don't know what that is? It's the thing that allows you to "squeeze" the phone with your hand and get it to open an app or do something for you. The performance didn't leave us with many complaints, battery life is totally adequate, and the camera pulled off some nice shots despite having meager-sounding hardware. Best of all - it runs the Oreo update, and is the cheapest Android One phone from a reputable brand you can now get in the US.