Besides a new Maps application, Apple expected to overhaul its Camera and Photos apps in iOS 6
15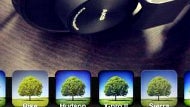 By now more than one source has confirmed that
Apple will introduce a new Maps app in iOS 6
that doesn't use Google's technology, and has 3D elements to it. Whether or not it will also offer free offline voice-guided navigation, where
Google seems to be heading
, is unclear at the moment.
Analyst Shawn Wu of Stern Agee reiterated that expectation in a memo for clients, but also adds that the photo and camera apps will be overhauled as well.
Photos and videos will receive more sharing options in iCloud, as the Wall Street Journal suggested from its own sources a while ago. As for the camera app, it will possibly introduce a richer interface, making iOS users less reliant on solutions like Instagram and other 3rd party software from the App Store.