Blu Advance A5 and A5 Plus are two super-cheap, but not too exciting metal phones
2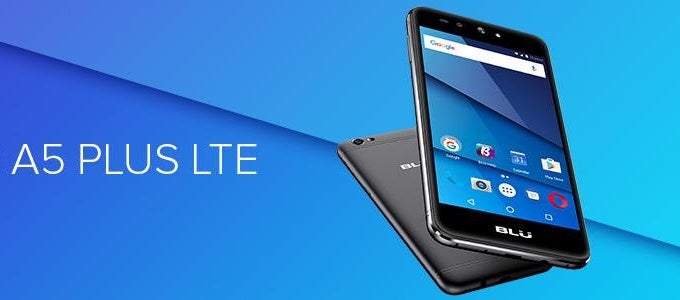 Blu recently started selling two new cheap smartphones inthe US:Blu Advance A5, and Blu Advance A5 Plus. The two handsets share a similardesign (including aluminum bodies), but differ when it comes to size and somefeatures.
Priced at $109.99, the Blu Advance A5 Plus sports a 5.5-inchdisplay with 720 x 1280 pixels, offers 2 GB of RAM, and is powered by aquad-core MediaTek processor clocked at 1.3 GHz. The phone further comes with16 GB of expandable storage space, a 13 MP rear camera, and an 8 MPfront-facing cameras (both cameras are accompanied by an LED flash).
Costing $89.99, the Blu Advance A5 is powered by the samequad-core MediaTek CPU, but sports a 5-inch 720p display, and offers just 1 GBof RAM and 8 GB of expandable storage space. Its rear and front cameras haveLED flashes, too, but they're 8 MP and 5 MP units, respectively.
Both Advance A5 models are offered unlocked, come withLTE connectivity, and work on carriers like AT&T, T-Mobile, MetroPCS,Cricket, and so on. Sprint and Verizon customers in need of a cheap handset should look elsewhere.
The Blu Advance A5 and A5 Plus run Android 7 Nougat out ofthe box. It's not clear if the handsets will be updated to Android 8 Oreo, butwe wouldn't hold our breath for that. If you want to purchase any of the twosmartphones, you can check them out at Amazon via the source link below. At the same time, perhaps you'll want to know that Motorola's Moto E4 offers some superior features for $129 (Snapdragon 425 processor and splash-resistant body included) while working on all US carriers, so Blu's latest devices are definitely not the only choices that you have if you're in the market for a very affordable Android phone.
source: Amazon