BBM beta adds support for landscape mode and more
66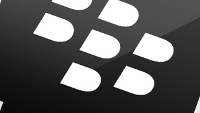 BlackBerry users went ape the other day when the latest beta version of BBM for iOS included support for landscape mode. Opening the platform to iOS, Android and Windows Phone allows BlackBerry users to send messages to more friends and family members than back in the days when it was closed. But that doesn't stop BlackBerry users from thinking that they should have the first crack at any new features for the messaging app.
But now we are happy to inform BlackBerry users that a limited beta of BBM for BlackBerry 10 will now support landscape mode. So go ahead, douse the torches and cancel the march. If you are not one of the lucky beta testers, the landscape mode support should eventually arrive to your 'Berry. In addition, the beta includes a new feature called Multiple Picture Transfer which allows you to share multiple pictures from the photo app.
The BBM beta is available to those who have signed up for the beta zone. If you need to have either of these new capabilities immediately, you can sign up and get the opportunity to install the beta build of BlackBerry's messaging app. For those keeping score, the update weighs in at 26.4MB.
source:
Crackberry