BBC iPlayer goes on tour across Europe, US launch to follow soon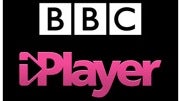 The BBC has initiated an expansion of its iPlayer video streaming service, which has just been made available in 11 European countries in addition to the UK. The list of countries includes Austria, Belgium, France, Germany, Italy, Luxembourg, Ireland, the Netherlands, Portugal, Spain and Switzerland. iPad owners will be able to enjoy thousands of hours of original content being streamed straight to their tablet in exchange for a €7 (roughly $10) monthly subscription.
So, what about the folks who happen to live across the pond? Well, worry not as
the BBC iPlayer will be launching in the US later this year
. Subscriptions will cost $8 per month and there will be a fair amount of free content just to give you a taste of what the media has to offer.
Upon its launch, iPlayer will provide access to over 1,500 hours of some of the BBC's most successful programs and documentaries, including Doctor Who and Top Gear, with an additional 100 hours of content added weekly. Besides that, the service will be available over both Wi-Fi and 3G, and for those who wish to have their favorite shows with them even when they are offline, the app will allow the storing of content for easy viewing later.
Versions of the BBC iPlayer are available on both iOS and Android, yet the video-on-demand service will be available only on the iPad and will be inaccessible if you try logging in from a country that is not supported yet.
source:
Guardian
via
9to5Mac