Asus K01A tablet passes through the FCC – presumably a cheap, 7-inch offering
4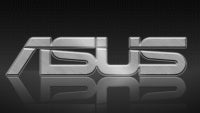 Asus is definitely no stranger to making Android tablets. It brought us the Transformer, the Padfone, and the MeMo series. It is also the company behind the 2012 and 2013 Google Nexus 7 models. Now, it looks like Asus has another 7-incher in stock, and the FCC has just given it the green light.
The Asus K01A, as it is known as at this time, is a tablet device with Wi-Fi, GPS, and Bluetooth 4.0 LE support. Its 7-inch screen has a pretty low resolution of 600 by 1024 pixels, which leads us to believe that the slate will be a budget offering. Further details in the FCC papers confirm that on-board storage is limited to 4GB, although a microSD card slot should be available. A couple of cameras - one in the front and one in the back - are also present on the Asus K01A, yet their pixel count isn't known. The make and model of the tablet's SoC aren't mentioned either. Last but not least, a 3.8V, 12.2Wh battery is tucked inside, which translates to a capacity of 3200mAh. By the way, no OS version is stated in the papers, but we find it safe to say that we're dealing with an Android device.
This is all we know about the Asus K01A so far. We'll update you in case we learn more, or if Asus makes the slate official.