Download albums from Ariana Grande and the Beach Boys for free thanks to Google Play (U.S. only)
9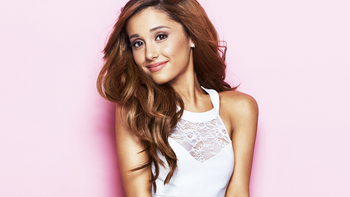 Did you know that Ariana Grande and the Beach Boys have something in common? Both have albums that you can download free for a limited time from Google Play. Depending on how you feel about the artists, this is either a thank you from Google or some sort of punishment. The Ariana Grande album is called "My Everything" and was the future Mrs. Pete Davidson's second album. It debuted on August 25th, 2014 on top of the Billboard 200.
The other freebie is The Beach Boys "ICON" album. This album, released on January 1st, 2013, features remastered versions of many famous Beach Boys' tunes including Good Vibrations, Fun, Fun, Fun, Surfer Girl, Little Deuce Coupe, Wouldn't It Be Nice, California Girls, and Help Me, Rhonda. Keep in mind that this deal is available in the U.S. only.
We have no idea when these free downloads will end. You could wake up one morning and find out that the deal is over. So you might just want to download one, or both of these albums now. Simply click on the appropriate link: (Ariana Grande | Beach Boys). And don't forget to send Google a thank you note.