Archos unveils a shock-proof Android tablet with IP54 dust/water resistance and keyboard dock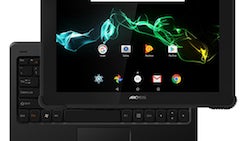 Although tablets aren't quite as popular as they used once to be, you shouldn't count them out entirely just yet. Mobile World Congress is quickly approaching, and one device that we'll be keeping a close eye out for is
the Samsung Galaxy Tab S3
. The Tab S3 is the successor to
2015's rock-solid Tab S2
, with some of the main features expected to be a 9.6-inch AMOLED display, Snapdragon 820 processor, and 4GB of RAM. It's shaping up to be a pretty impressive bit of tech, but it's definitely a tablet you'll likely want to baby and coddle.
If you're someone who's prone to being rather tough on your devices and aren't all that concerned about having the latest and greatest specs, the recently announced Archos Saphir 101 might be something right up your alley. The star of the show on the Saphir 101 is its rugged design with complete shock-proofing and IP54 dust and water resistance, and this translates to a device that you'll be able to throw around without any worries. You'll also find a keyboard dock that turns the Saphir 101 into an ultra-durable workstation, and this is something that's rather uncommon for a tablet of this nature.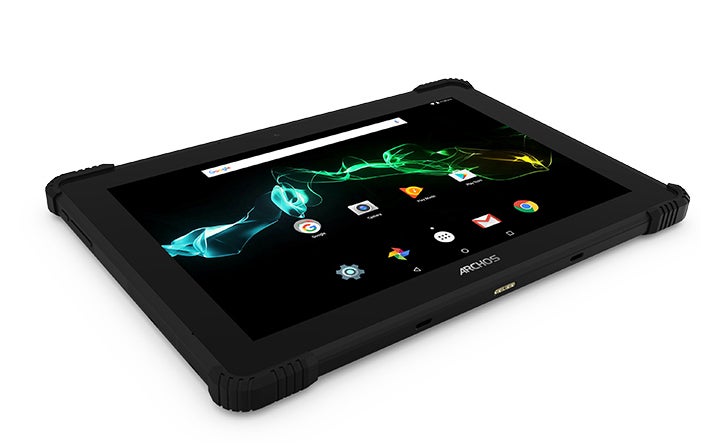 The front of the Saphir 101 is a 10.1-inch IPS display, and while the resolution of 1280 x 800 isn't the sharpest around, it should be perfectly serviceable for browsing the web, typing out Word documents, watching videos, etc. Android 7.0 Nougat is powering the 101 right out of the box, and the MediaTek MT8163 CPU and 1GB of RAM should provide enough power as long as you aren't doing anything too intensive on the machine.
A beefy 6,000 mAh battery should keep the Saphir 101 chugging along for quite some time, and the measly 16GB if internal storage can easily be expanded up to 128GB thanks to a microSD card. Archos also has you covered in regards to ports, as the Saphir 101 features USB Type-C, a 3.5mm headphone jack, and even a microHDMI port for connecting the tablet to a monitor or TV. Archos is set to announce pricing and availability details at MWC next week, and judging by the specs of the Saphir 101, expect it to come in at a very affordable price point.