Apple's iOS 7.1 update leads to complaints about battery life and Bluetooth connections
59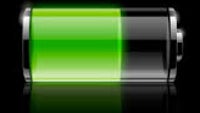 Noticing a drop off in the battery life of your Apple iPhone after installing the iOS 7.1 update? You're not the only one. Message boards and forums are loaded with complaints from those who wished that they never even heard of the latest iOS build. Besides a drop off in battery life, the update seems to also play havoc with Bluetooth connectivity and is causing random re-boots. One person said that he used to get 24 hours with the battery on his
Apple iPhone 5s
and is now having to recharge his phone after 12 hours.
According to Yahoo Tech, there is something that might help fix some of the problems. If you re-install the iOS 7.1 update via iTunes, it might help clear up some of the problems brought on by the OTA update. And it isn't just one particular iDevice with the problem. One person posted about the lack of Bluetooth connectivity he has with his
Apple iPhone 5s
,
Apple iPhone 4s
,
Apple iPad mini with Retina display
, and
Apple iPad Air
since the update.
After last Monday's release of the new iOS build
, 26% of iOS powered devices have now updated to the new build.
Have you noticed any problems with your iOS device following the update to iOS 7.1? Did you try re-installing it using iTunes? You can tell us all about it by dropping your comment in the box below.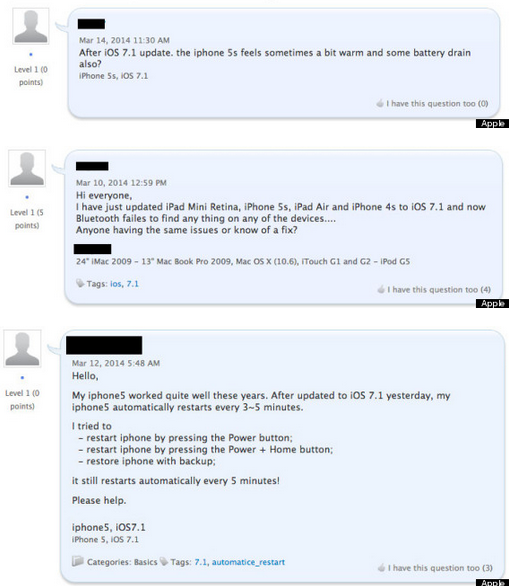 A number of iDevice users have complaints following the update to iOS 7.1
source:
Yahoo
,
HuffingtonPost
via
Metro