Apple updates the iWork suite, reveals new AR apps to aid learning
3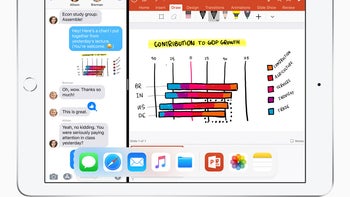 Apple has been working on bringing its tablets out of the consumer-only category and into the productivity grounds. Admittedly, it has been doing so slowly, but today's iPad Pros, with keyboards, styluses, and iOS 11, are much more useful for work than the iPads from 2-3 years ago.
At today's education-focused event, the Cupertinians announced not only
a new cheap iPad that will support Apple Pencil
, but also important software updates to make it useful in the classroom.
The iWork suite has received an update — new versions of Pages, Numbers, and Keynote allow the user to write and sketch within their respective documents. Students can collaborate on documents either by sharing them via iCloud or by sharing an iPad (multiple users now supported for schools). Pages allows them to create digital books that they can collaborate on and view directly in iBooks. The teachers can also mark the projects straight in the respective app with advanced markup tools — each note can be attached to the exact word it pertains to, instead of the notes just looking like ink overlayed on top of the paper.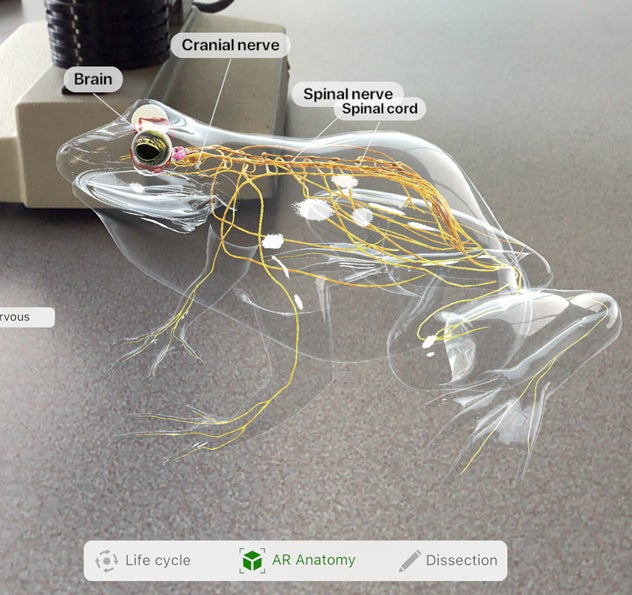 Froggipedia
We also got a quick demo of new AR apps — Boulevard AR, which lets you inspect famous paintings up close (super close!) in augmented reality; Free Rivers by WWF, which show the students how dam-building affects rivers and their environment; and Froggipedia, which allows you to dissect a frog in augmented reality, instead of getting your hands dirty.
Clips has also been updated with more overlays and stickers to help students make video reports and teachers to create captivating videos for the classes.