Apple takes a poke at Samsung in newspaper ad
91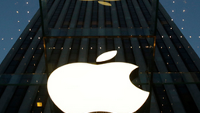 Apple took out a full page ad in newspapers around the world on Tuesday. The ad revolves around Apple's plans for the environment and asks other companies to follow Apple's example when it comes to being "green." For example, the Cupertino based tech titan is using renewable energy to power 120 of its 400 U.S. retail stores.
The headline of the ad takes a shot at Apple's rival, Samsung. In the midst of Apple's $2.2 billion patent infringement trial against the Korean manufacturer, Apple writes in huge print, "
There are some ideas we want every company to copy
." That is obviously a thinly veiled reference to Apple's claims that Samsung copied it in producing its hugely successful Galaxy smartphone and tablet line.
Speaking of the trial,
Samsung rested its defense on Monday
and will now go on the offense. In its cross-claim, Samsung says that Apple infringed on two of its patents, and seeks approximately $7 million from the iPhone manufacturer.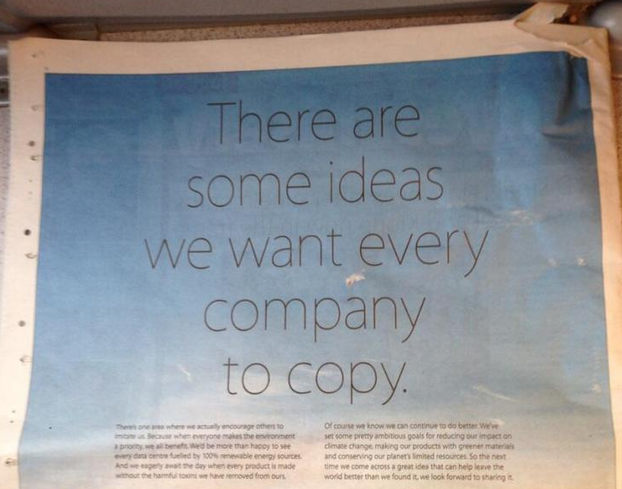 Apple's environmental ad takes a shot at Samsung
source:
@DavidMcClelland
via
9to5Mac