Yale professor's analysis puts value of Apple's patents at $38.4 million, not $2.2 billion
32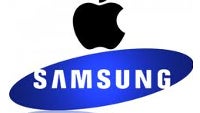 If yesterday was Monday, it means that we should have the latest information from Judge Lucy Koh's courtroom. Apple, as you know, has already wrapped its case, and we are on the second week of Samsung's defense against Apple's claim that Samsung owes it $2.2 billion for illegally infringing on its patents. So far, Sammy has presented witnesses that claim that it was
a shift in marketing that led to Samsung's sudden popularity
in the smartphone market, not because it copied the iPhone. Google engineers have testified that it was already developing all of these inventions patented by Apple. And as the trial adjourned for the weekend, Samsung experts explained that Apple's patented features have nothing to do with a consumer's decision to buy a particular phone. As a result,
these experts said that Apple's patents are not as valuable as Apple thinks that they are
.
On Monday, Samsung called Yale economics and finance professor Judith Chevalier to the stand. Her testimony was that Apple's patents are worth no more than 35 cents per device. That works out to a figure of $38.4 million owed to Apple, according to her analysis, not the $2.2 billion that Apple is suing for. She also failed to include any lost profits in her calculations, saying that Apple did not lose 1 cent of business due to Samsung's alleged use of Apple patents.
On cross-examination, Apple attorney Bill Lee tried to impeach the quality of the professor's report, questioning the evaluations from iPhone customers. Lee pointed out one customer review from an iPhone buyer who claimed that he was shot by "Seeri." Chevalier says that the five Apple patents that are at issue in the case, had nothing to do with the actual decision by consumers to buy a particular phone.
"We have to conclude that the differences in profitability across these products is being driven by something else other than the practice of these patents. The value created by these products is really negligible."-Judith Chevalier, professor of economics and finance, Yale
After the professor finished her testimony, Samsung rested its defense. It will now start on Tuesday with its cross-claim against Apple. Samsung claims that Apple infringed on a pair of Samsung patents and is seeking about $7 million from its rival. Closing arguments are expected to take place April 28th.
source:
CNET