Apple strikes deal to bring Apple Pay to vending machines
43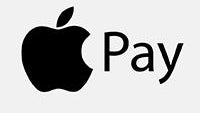 Apple has signed a deal with USA Technologies that expands the use of Apple Pay to vending machines and other self-serve payment terminals. That means that Apple's red hot mobile payment system will be able to help you pay for the washing machine at your local laundromat, or to park at self-pay garages. USA's vending machines will allow you to use Apple Pay to cover the cost of a Coke or a KitKat bar (no pun intended). The deal covers about 200,000 machines. Those using USA's ePort cashless POS service will support Apple Pay immediately, while others will have to be retrofitted.
The machines covered by the agreement are located throughout the U.S. According to The Nilson Report, USA Technologies is the sixth largest shipper of POS terminals. The company started building NFC into its ePort cashless payment products ten years ago.
Apple Pay is off to a good start and accounted for
50% of mobile payments at McDonald's
just weeks after the service launched. Now, there is talk that burrito giant Chipotle is looking to implement Apple Pay at its popular eateries. And speaking of gas, Chevron will be adding Apple Pay as a payment option some time later this year.
source: USATechnologies via SlashGear