Apple starts shipping Lightning to 30-pin adapters
10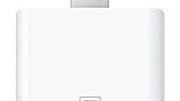 Got yourself an
iPhone 5
? Got a truckload of accessories that use the old 30-pin connector instead of the new Lightning interface? Then you're probably among the folks who bought, or are planning to buy, a Lightning to 30-pin dock adapter from Apple. And in case you've ordered yours already, you can expect it to arrive relatively soon at your doorstep. It is being reported that Apple has started shipping the accessory in some parts of the world. We know that thanks to several users in Australia, who say that they are expecting their parcels to arrive on October 9.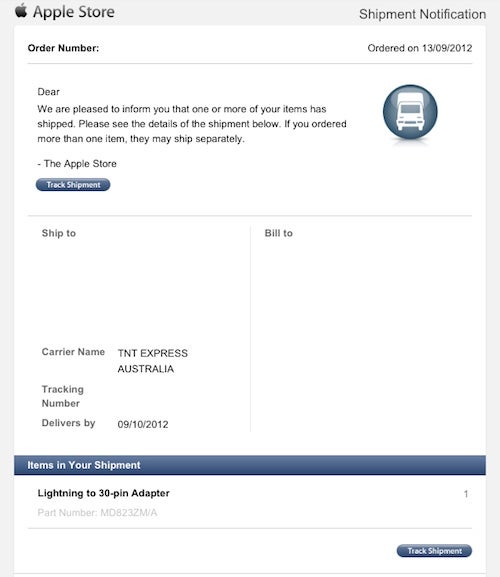 Apple is currently offering two different types of Lightning to 30-pin adapters. The cheaper ($29), more basic one is just a piece of plastic with a 30-pin receptacle on one side and a 8-pin connector on the other, while the pricier model ($39) features a cable with both interfaces on either side.
Third-party adapters are already available on Amazon
, yet
we aren't really sure whether they work or not
.
Has anyone who ordered an adapter received their shipping notification already? If so, let us know by dropping a comment. If not, just be patient as it probably won't be long until yours also leaves Apple's warehouse.