Apple sends out invites for October 22 event, new iPads incoming
57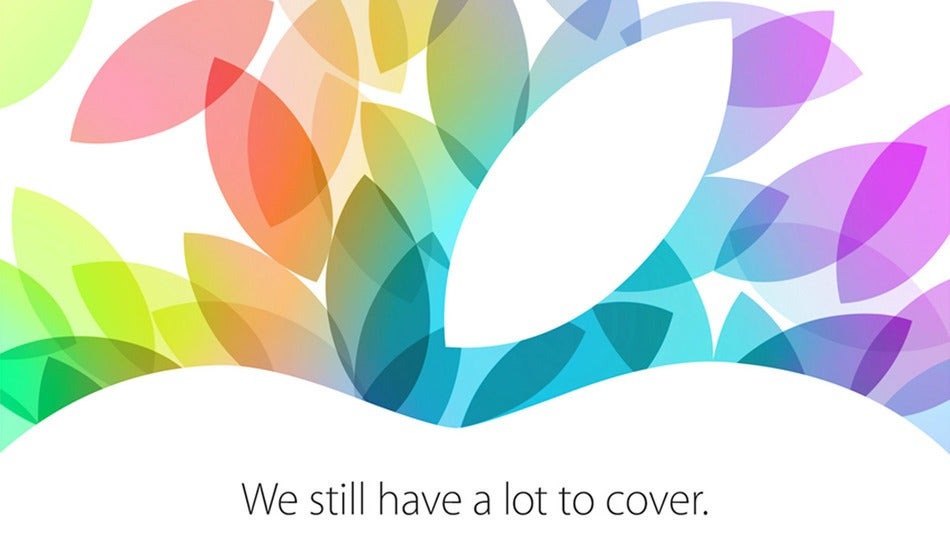 Right on schedule, Apple has started to send out invitations for an event that it'll be holding on October 22. Taking place in San Francisco, the event is expected to see the unveiling of the new iPad 5, iPad mini 2, as well as a number of other Apple products.
Just as rumors had it, CEO Tim Cook and company are going to introduce the new generation of Apple's wildly-successful portable tablet computers. Thanks to a substantial amount of leaks that we've seen during the last few weeks and months, we now know a bunch of interesting details about the 5th generation iPad. For example, we can be almost certain that it's going to adopt the iPad mini's design styling, featuring narrower side bezels that will make the device appear significantly smaller. The iPad 5 is also expected to have become even thinner and lighter than its predecessor, while the 9.7" screen size and 2048 x 1536 resolution will likely remain the same.
Meanwhile, the new iPad mini's display will most likely get a much-needed upgrade, bumping the resolution all the way to the current iPad 4 resolution of 2048 x 1536 pixels. This will surely make everything one can do on the iPad mini that much more pleasant. The chipset under the hood will probably get upgraded as well. While this is pure speculation, it wouldn't be so surprising to see the iPad mini 2 get the A6 (iPhone 5c, iPhone 5) or A6X (iPad 4) SoC. It's safe to presume that Apple will want to save its best piece of silicon, the A7, for the iPad 5. Of course, the presence of the Touch ID fingerprint sensor on both new tablets is something we all believe in.
Aside from the new iPads, Apple is rumored to introduce new MacBook Pro models and probably a new Apple TV. As for an iWatch smartwatch... well, let's just say that chances don't seem so good, but you know what they say - nothing is impossible!
Stay tuned to PhoneArena on October 22, as we'll have tons of coverage of the new iPads and anything else that might be of interest at the event!