Apple sells 46.7 million iPhone units during its fiscal fourth quarter; shares hit new high
84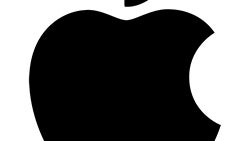 This afternoon, Apple released its fiscal fourth quarter earnings report. During the three-month period, the company sold 46.7 million iPhone handsets. That was roughly in line with the 46 million units that Wall Street analysts had predicted. Revenue related to sales of its smartphone amounted to $28.85 billion. Last year during the same period, Apple sold 45.5 million iPhone units and grossed $28.16 billion.
During the three month quarter, Apple grew sales of its iPad tablet from 9.27 million slates last year, to 10.3 million this year. Revenue from sales of its tablet amounted to $4.83 billion during the fiscal fourth quarter, up 14% from last year. Services revenue, which includes iTunes, Apple Pay and the App Store, amounted to $8.5 billion during the fourth fiscal quarter. Sales in Greater China, which had been slumping recently, rose 12% from last year's number to $9.8 billion.
Overall, Apple reported $10.7 billion in net profit for the fiscal fourth quarter, which works out to earnings per share of $2.07 for the period. That topped Wall Street estimates of $1.87. Revenue for the company during the three months rose 12% to $52.6 billion. Last year, Apple had fiscal Q4 sales of $46.9 billion and had reported earnings of $1.67 a share.
"We're happy to report a very strong finish to a great fiscal 2017, with record fourth quarter revenue, year-over-year growth for all our product categories, and our best quarter ever for Services. With fantastic new products including iPhone 8 and iPhone 8 Plus, Apple Watch Series 3, and Apple TV 4K joining our product lineup, we're looking forward to a great holiday season, and with the launch of iPhone X getting underway right now, we couldn't be more excited as we begin to deliver our vision for the future with this stunning device."-Tim Cook, CEO, Apple
After the report, Apple's shares soared 5% to $174. That is a new all-time high and takes the market cap to $900 billion as Apple closes in on becoming the first trillion dollar company.
source: Apple,
WSJ