Apple revenue breakdown shows iPad is a quarter of its sales now, Macs don't really matter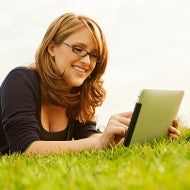 We know the iPhone makes half of Apple's revenue and most of its profits, yet we are now seeing the iPad taking a larger role in Apple's revenue breakdown. The venerable tablet has risen to prominence with a huge 25% chunk of Apple's total revenue.
On the other hand, Macs are the next best thing for Apple after those two, and yet they account for only 10% of Cupertino's sales. The App Store accounts for 6% of revenue, and it's all downhill from there for the other products and services of Apple.