Apple court filings disclose up to 59% gross margin on the iPhone, twice the iPad spread
51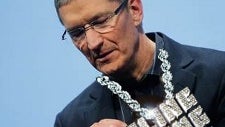 Apple never reports profit margins on its individual products, preferring to give an averaged-out figure for all of its products and services. This usually leaves analysts and researchers doing intricate guesswork to arrive at the big, fat gross margins Apple juices from its biggest earner, the iPhone.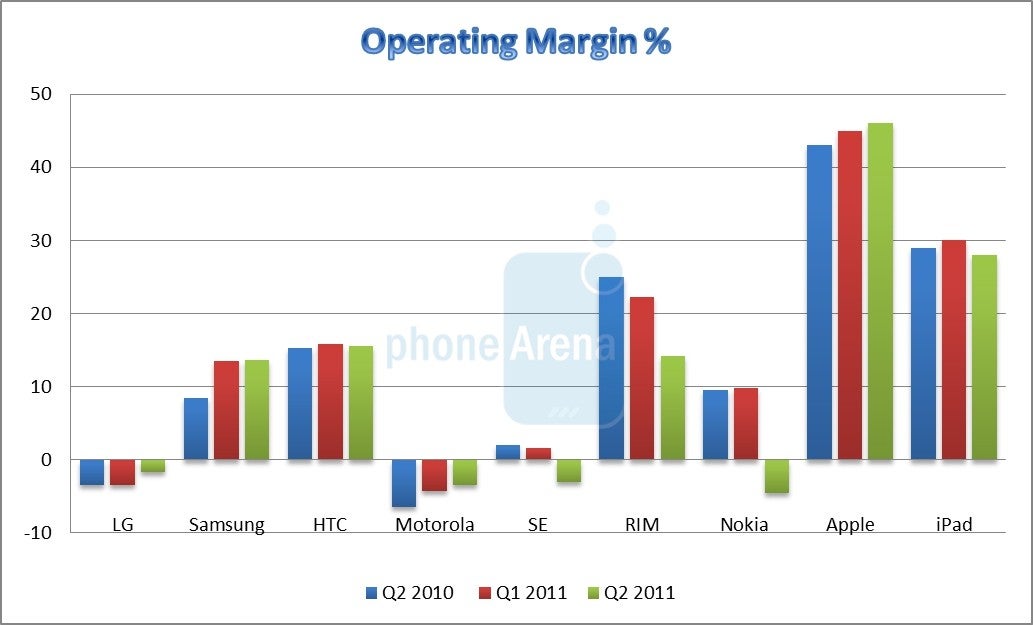 We estimated the iPhone's operating margin in
our own financial analysis for Q1 2010, compared to Q1 and Q2 of last year
to be 42-47%, as you can see in the chart on the right; now court documents filed because of the trial with Samsung reveal the
gross margins
for the first time, both for the iPhone, and for the iPad.
The documents filed peg an Apple iPhone to have commanded 49-58% gross margin for the two years between April 2010-March 2012, which is an astonishing figure. The iPad doesn't earn nearly as much for the same period, commanding a normal gross margin premium of 23-32%, depending on the model.
This only comes to confirm once again how dependent are both Apple, as well as
Samsung, which reported earnings today
, on the high-margin handsets they produce. More than two thirds of these companies' profits come from the iPhone and Galaxy lines, making the fight in court all so important for both companies, as together they grab more than a half of the whole smartphone market worldwide.
Recommended Stories