Apple reports better than expected profit for Q2, raises dividend 15%
27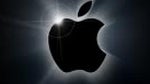 Apple has just reported second quarter earnings of $9.5 billion which is down from last year's second quarter profit of $11.6 billion. While earnings per share at $10.09 beat analysts' expectations of $10.00, the number was off the $12.30 posted last year. With analysts like Piper Jaffray's Gene Munster "bracing for the worst," Apple's gross margin of 37.5% was right at expectations, but did fall sharply from the 47.4% achieved by the Cupertino based tech giant last year.
Apple sold
37.4 million units
of the Apple iPhone and
19.5 million units
of the Apple iPad during the quarter. Stockholders will be happy to hear that the company has raised its dividend to $3.05 a share. Apple generated $12.5 billion in net cash flow during the period, leaving the tech titan with $145 billion in cash
For the third quarter, Apple is expecting to report revenue between $33.5 billion and $35.5 billion with gross margin between 36% and 37%. Apple's shares were halted before the earnings report was released at $406 after rising almost $7.50 for the day.
"We are pleased to report record March quarter revenue thanks to continued strong performance of iPhone and iPad. Our teams are hard at work on some amazing new hardware, software and services, and we are very excited about the products in our pipeline.-Tim Cook, Apple CEO
source:
Yahoo