Apple removes "first" subscription-based game from the App Store
2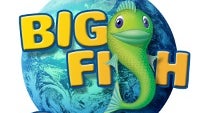 Big Fish Games, a Seattle-based software studio, boasted about being the first to offer
subscription-based gaming on the iPad
with its Play Instantly! game. It even promised a promo deal to go along - download one app and get dozens of games within that application for $6.99 a month. The only problem? This never agreed with Apple's own App Store terms of use.
The
"first-of-its-kind cloud gaming service"
went live for a short period of time, only to get yanked by Apple soon after that. Cupertino didn't provide any explanation but chances are that the app shouldn't have made it past the review process at first.
"We were notified that the app was removed. We're trying to follow up with Apple to try to figure out what happened,"
Big Fish founder Paul Thelen said.
The move might have come a bit later than it should have, but confirms that Apple currently has no plans to support subscription-based games in its App Store. Still interestingly, Big Fish claims that the press release about the game going live on Apple's application market was approved by Cupertino.
The software maker however said that even if Apple doesn't approve the application, it will make its way to mobile devices on
Android
, and tha a PC and Mac versions were planned for 2012. Just in case you were wondering about the existence of subscription based apps, Apple did indeed approve subscriptions for publishing apps in February, but it doesn't apply to games.
Recommended Stories