Apple receives seven domain names used for porn, that use iPhone in the URL address
15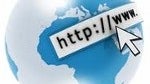 A few weeks ago we told you that
Apple was in the process of trying to obtain a number of domain names used by porn sites
that contained "iPhone" in the URL. For example, one of the sites that rankled the brass at Cupertino was
www.iphone4s.com
. That domain name, along with six others, is now under Apple's control. According to WHOIS, the seven names are now officially owned by
MarkMonitor
which is a company that protects brand names and in this case, is protecting Apple. In the spy business, MarkMonitor would be considered a "beard".
Besides www.iphone4s.com, the other six are
iphonecamforce.com
,
iphonecam4s.com
,
iphoneporn4s.com
,
iphonesex4s.com
,
iphonexxforce.com
, and
porn4iphones.com
. The owner of the domain names was an Israeli company that turned them over to Apple after the tech giant filed a complaint with the World Intellectual Property Organization. Back in July, WIPO ordered that the
ipods.com
domain be turned over to Apple. That case required a ruling from the organization in order for Apple to obtain control of the name while in the latest situation, the seven domain names were turned over to Apple before a ruling was necessary.
The iphone4s.com domain name was registered 3 years before the introduction of the
Apple iPhone 4S
. Apple does own the rights to iphone4.com, but not iphone3gs.com and iphone3.com. While ownership of the seven porn-linked domain names has changed, typing in the sites on your browser could still result with the porn site coming on your screen as it is up to Apple or MarkMonitor to change the destination site that the nameserver points to, and so far they have failed to do so in some cases.
source:
Domainnamewire
via
AppleInsider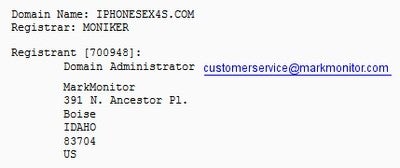 Apple has obtained seven domain names with the iPhone name that were used for porn.