Apple targeting porn sites that use iPhone name
48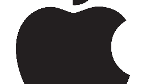 According to
Domain Name Wire
,
Apple
has filed a complaint with the World Intellectual Property Organization against seven pornpgraphy sites that use the iPhone name as part of their web address. Even the site iPhone4S.com, which is merely the name of the Cupertino based tech firm's latest smartphone model, features hard-core pornography.
Because a privacy service is blocking the "Whois" information of the sites, the real owners of the offensive web pages cannot be found. Interestingly, the domain name iPhone4S.com was registered in August 2008, more than three years before Apple released a phone with that name. Apple owns the domain name
iPhone4.com
, but doesn't have a connection to iPhone3GS.com and iPhone3.com.
The
World Intellectual Property Agency
is part of the United Nations. It is involved in settling disputes revolving around domain name ownership through the Uniform Domain-Name Dispute-Resolution Policy, which applies to top-level domains including .com, .net, and .org. The seven domain names in Apple's complaint are iphonecamforce.com, iphonecam4s.com, iphoneporn4s.com, iphonesex4s.com, iphonexxxforce.com, iphone4s.com and porn4iphones.com.
WIPO has settled disputes involving Apple. This past July, the organization ordered that the domain name
iPod.com
be turned over tp the tech company. And when WIPO fails, there is still good ol' cash. In April,
Apple bought "iCloud.com" from Xcerion
allegedly paying $4.5 million for the domain name.
source:
DomainNameWire
via
AppleInsider