Apple launches iOS 10.2 and watchOS 3.1.1
73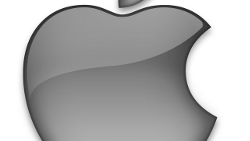 Apple has released a couple of new OS builds today. For the iPhone, iPod and iPad there is iOS 10.2. This build comes with the new Unicode 9 emoji, new wallpapers, the new TV app that lists where you can find your favorite shows streaming (except for Netflix), and more. One new feature allows users to log-in once to authenticate their cable or satellite service on all of their streaming television apps.
The Messages app has a new "Celebration" effect, and an Emergency SOS feature will call for help with five taps of the power button setting off a three-second countdown. Besides the U.S., this feature will first be found in Australia, Belgium, Brazil, Canada, China, France, Hong Kong, India, Italy, Japan, Russia, Spain, and the U.K. To install iOS 10.2, go to
Settings
>
General
>
Software Update
. Tap on
Download and Install
found at the bottom of the screen.
In addition, Apple also is pushing out watchOS 3.1.1 today. While no major changes are included with the update, there are a number of bug fixes that are being included with the new build. One minor change adds support for the new Unicode 9 emoji, and adds a feature that changes the skin tone of certain emoji.
The bug fixes that come with watchOS 3.1.1 include:
Fixes an issue that could prevent contact names from appearing in the Messages app and notifications
Fixes an issue that could impact ability to respond to notifications
Resolves an issue where the Stocks complication may not update on the watch face
Fixes an issue that may prevent the Activity rings from displaying on the Activity watch faces
Fixes an issue that prevented the dials on an analog watch face from appearing after changing the temperature unit in the Weather app
Resolves an issue that could cause the Maps app to stay launched after navigation has ended
Resolves an issue where the incorrect date could be displayed in the Calendar app month view
To download and install watchOS 3.1.1, the battery on your Apple Watch must be at 50% or higher, placed in the charger, and within range of the iPhone. Go to General > Software Update.

Recommended Stories