iPhone users eager to upgrade to 2018 models, according to survey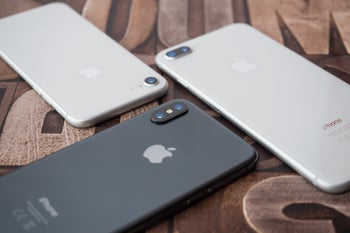 The new iPhone models are coming in less than a month, so LoupVentures decided to conduct a survey about the consumers' intent to upgrade to a newer Apple smartphone. The survey questions were answered by 530 individuals from the US, 212 of them are currently Android users and the rest have an iPhone.
Of the iPhone owners, 48% said they are planning to upgrade to a newer device. That doesn't necessarily mean a 2018 model. From the people that are planning to upgrade, 42% said they intent to buy one of the devices released this fall, while 17% want to switch to an
iPhone X
and 16% to the
iPhone 8
.
Compared to previous year, the amount of people planning to upgrade now is significantly higher: in September 2017 it was 25% lower than it is now, at just 23%. Last year's
iPhone X
was the one that introduced a new design, so it's possible that people were waiting to see the new phones before deciding. As we already know from multiple leaks, this year's iPhones will share the same design as the iPhone X. It appears that a big display notch is not something that can deter iPhone users and this year, when the whole lineup will have it, sales are expected to be even higher. Of course, the new iPhones will also come with improved internals and cameras.
Among Android users, there is also an increase in the willingness to buy an iPhone. Last year only 12% of Android users said they are planning to buy one, but results from the 2018 survey show that the number has gone up to 19%.
Apple's efforts to highlight the usefulness of Augmented Reality have also paid off. This year, 32% of the survey responders said that better AR capabilities will make them more interested in buying a smartphone, compared to 21% of the participants last year.
Apple is expected to announce
three new iPhones
on
September 12th
and begin taking pre-orders two days later.