The iPhone XS and XS Max are Apple's first iPhones with 4GB of RAM
34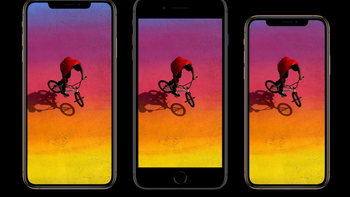 At yesterday's iPhone announcement, Apple focused heavily on the performance upgrades that come with the brand-new
Apple A12 Bionic chip
. In typical Apple fashion, though, the company stayed quiet on other technical aspects such as the RAM count.
Thankfully, less than 24 hours after the unveiling, Apple's new iPhones have already started popping up on benchmarks around the world, thus revealing the missing technical details.
Starting off with the cheaper
iPhone XR
which is set to start at $749 in the US, the benchmark listing reveals an impressive single-core result of 4754 and a multi-core total of 9367. This is achieved by the new A12 Bionic processor which has seemingly been coupled with 3GB of RAM. For reference, this is the same amount of RAM featured inside last year's iPhone X and iPhone 8 Plus.
In terms of the more premium lineup, the
iPhone XS Max
achieved a single-core result that was more or less on par with the iPhone XR: 4813 points. When it came to the multi-core test, though, the flagship outperformed the iPhone XR by just under 1000 points, achieving a total of 10266 points. Once again, this was achieved thanks to the Apple A12 Bionic chip. Unlike the iPhone XR, though, the new iPhone XS Max boasts 4GB of RAM on the inside. On a separate note, while the
regular iPhone XS
is yet to be benchmarked, its internals are expected to match those of its larger sibling.
In comparison to
last year's iPhone X
, the new models are seemingly reaching the same performance levels when it comes to the multi-core test. However, Apple's improvements to its high-performance cores are extremely noticeable when they are isolated – the single-core result on the newer models is roughly 800 points ahead of last year's flagship.