Apple iPhone SE is here: top hardware in small package
99+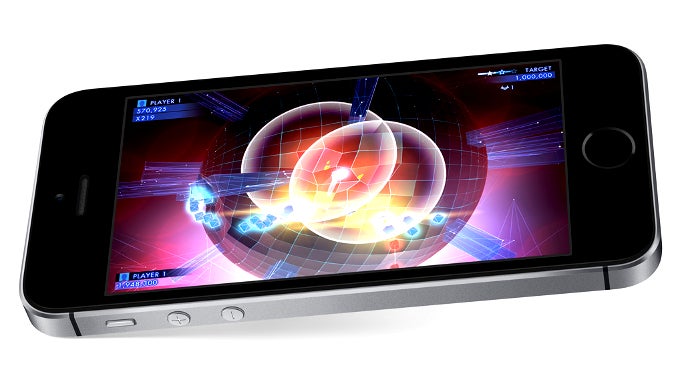 Do you find modern smartphones clunky, overly large, too cumbersome to carry around and use? Do you look back on the times when handsets could easily fit into the pockets of the skinniest of jeans, and didn't require advanced finger gymnastics to operate? What do you know, Apple seems to have been doing the same, as it has just announced a brand new 4" smartphone – the
iPhone SE
. In case you're wondering, the SE stands for 'Special Edition'. Fair enough.
Excuse me, I think we've met before
iPhone 6s
has a significantly bigger, 4.7" display, and the still-larger
iPhone 6s Plus
comes with a 5.5" screen. Of course, the small panel means the iPhone SE itself is extremely pocketable by today's standards: the handset is basically the same shape and size as the 2013 iPhone 5s.
As a matter of fact, the SE looks almost identical to the iPhone 5s, with the only visual difference being the smoother frame edges, which were sharper and shinier in the 5s. Hopefully, this would make the iPhone SE feel a bit softer in the hand, compared to its predecessor. Aside from the tweaked edges, Apple has also added the new rose gold color option. The compact, 4" iPhone SE looks stunningly elegant in pretty much all of its color variants, and especially gentle in gold and rose gold.
The big changes start under the hood of this super-mini
With the new A9 chip, featuring the dual-core Apple Twister CPU and the top-shelf PowerVR GT7600 GPU, the iPhone SE is promised to deliver around 2x the CPU performance of the iPhone 5s, and around 3x its graphics performance.
Price and Release date
Waiting can be painful, so what about the iPhone SE release date? When is it going to be available? That's one area where we've always loved the typical Apple approach, which is to basically minimize the delay between announcement and actual release. The iPhone SE will not be an exception – pre-orders will be open starting as early as March 24, and the official iPhone SE release date itself will be a week later, on March 31 – so definitely sooner rather than later.
READ MORE APPLE NEWS