9.7-inch iPad Pro is official – Pro-grade performance, familiar in size
52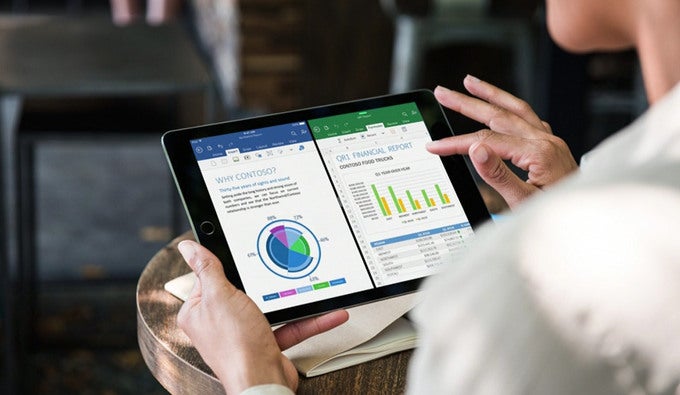 The
iPad Pro
is one beast of a tablet – with its beautiful screen,
Apple Pencil
and Smart Keyboard support, baked-in multitasking features, and hardware powerful enough to handle 4K video editing, it is a device well worthy of its name. And it is also big – too big, perhaps, for some users to get one, feeling that it's the right iPad for them.
The new 9.7-inch iPad Pro model shakes things up quite a bit. Blending the best of both worlds, it packs the power of a 12.9-inch iPad Pro, but comes in the well-known 9.7-inch package size. And it can be yours really, really soon.
Design and display
Weighing under a pound, the 9.7-inch iPad Pro is considerably lighter than its 12.9-inch sibling. Yet is no less good-looking, adopting a number of design traits – from the anodized aluminum construction and familiar button placement to the four-speaker sound system and the fingerprint reader embedded in the home key. Unlike the larger model, however, the 9.7-inch iPad Pro will be available in four colors – silver, gray, gold, and rose gold.
On the front of the new iPad Pro we find a 2048×1536-
pixel
Retina display that's familiar in size, but greatly updated in essence. It is 40% less reflective compared to an iPad Air 2 display, Apple brags – great for using the tablet in broad daylight. And it has what Apple calls True Tone display technology. Simply put, sensors adjust the color temperature of the display to match the temperature of the ambient lighting.
Software and Productivity
Needless to say, the 9.7-inch iPad Pro runs the latest version of iOS. That is iOS 9.3, which has been in beta for weeks and is now ready for rollout. The new software's highlight is called Night Shift and is designed to help you sleep better at night. Magic? Not really. The tablet simply shifts the color temperature of the display. This filters out blue light, which may prevent you from falling asleep easily, according to research. You also get fingerprint-protected notes, picture-in-picture video, and the multitude of multitasking features we know already from previous iOS 9 releases.
But this wouldn't have been a Pro-grade iPad without support for Apple's productivity-oriented accessories. The Apple Pencil – probably the best drawing peripheral made for a tablet – works flawlessly with the 9.7-inch iPad. So does the new Smart Keyboard variant, tailored specifically for the smaller size of the new iPad version. Of course, the accessory seamlessly and magnetically attaches to the slate.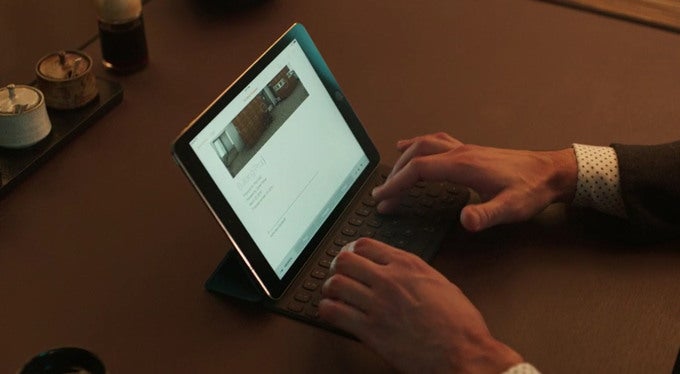 Processor and Camera
Inside the 9.7-inch iPad Pro ticks the Apple A9X, which is Apple's most powerful mobile chip yet. Yup, that's the same piece of silicon powering the larger iPad Pro model. There's no word on how much RAM there's inside, but we do know how much storage is available. There are 32GB on a base 9.7-inch iPad Pro, but 128 and 256GB versions will be also up for grabs. At a steeper price, of course.
And as silly as it may look, people do take photos with their tablets. To meet these needs, Apple has put a 12MP camera on the back of the 9.7-inch iPad Pro, along with a True Tone LED flash. You can shoot 4K video, slow-
motion
videos at up to 240 fps, 63MP panoramas, Live Photos, and still images of great detail, of course. On the front, there's a humble 1.2MP FaceTime camera.

Price and Availability
Apple will start accepting pre-orders for the new iPad Pro on March 24 and will have it in store on March 31. Prices start at $599 for the 32GB model. Variants with 128 and 256GB of storage will cost $749 and $899 respectively. Adding another $130 will get you LTE connectivity.