Apple to launch CareKit framework to help medical research, early symptom detection, and treatment
1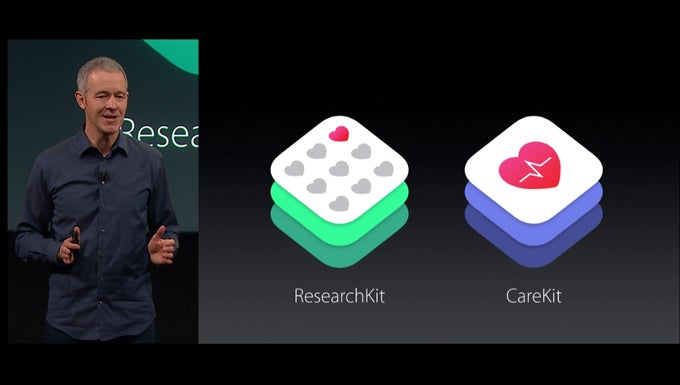 Last year,
Apple launched the ResearchKit
initiative — an open source framework, which allowed medical institutions to create apps that would help with the research of serious, incurable, and hard-to-detect diseases out there. Thanks to ResearchKit, Apple says, the gathering of medical data is no longer limited to localized medical centers with the proper equipment, but can span across all 50 states.
To showcase some of the apps that help specialists gain more insight into different diseases, Apple showed us a video of an autism detection app, which helps researchers spot symptoms in children at an earlier-than-before age, by showing them various pictures and analyzing their facial expressions. We also saw an app, which works to gather information before epileptic seizures with the help of the Apple Watch. Researchers hope that they will be able to spot patterns and at least have the app be able to alert the patient that they are about to have a seizure, so they could get to a safe space, park their car, or warn a person closeby that they might need help.
So, as a next step in the evolution of ResearchKit, Apple has announced that it will now be launching a new API – CareKit. It will be open for institutions to develop apps that will help patients take a more active part in the care for their health. Currently, there are 6 major medical centers on board with CareKit and the framework will launch with two modules out of the gate. The first one is an app geared towards those afflicted with Parkinson's disease, which has the patient tapping on dots on the screen to measure their symptom levels, helping doctors gauge the effectiveness of the current medication plan. The second one is an instructions app that will help post-surgery patients to stick to their diet and health instructions for full recovery, as well as report their progress and any symptoms to their doctor and close ones straight from the app.
CareKit is about to launch in April and Apple has high hopes that it would be helpful for medical specialists, patients, and, of course, the future development in medicine as we know it.