Latest Apple iPhone 8 rumor claims new 5.2" display size, radical new wrap-around design
20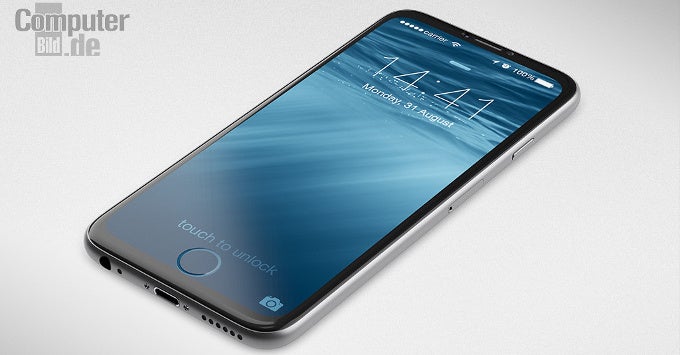 Earlier artist interpretation of what the iPhone 8 could look like
It is no secret that after three years of the same design for iPhones, Apple is planning to shake things up next year with a radical change in the looks and feel of the upcoming 10th edition of the iPhone, expected to be called the iPhone 8.
Apple is long said to have been looking at AMOLED screen technology, but the latest rumor finally shines some light on how exactly: Apple is expected to upgrade its iPhone 7 and iPhone 7 Plus next year, but in an iterative way, due to shortage of AMOLED panels and other considerations. The more dramatic change is expected to come in the form of a third device with a completely new design with a wrap-around display.
Apple plans a third iPhone size: a 5.2" iPhone with wrap-around display
This third iPhone, the speculated AMOLED-based iPhone 8, is said to have an active area of 5.1 to 5.2 inches, a sweet middle spot that has been sorely lacking in Apple's lineup. Interestingly, while the front of the screen is expected to be 5.2 inches, the whole display panel will wrap around the body of the phone and measure a total of 5.8 inches in diagonal.
Mysterious? Absolutely, and we ourselves do not have a proper visualization of this rumored change.
What we do know is that the rumor comes from KGI Securities, the company that employs famed Apple leaker with a great track record Ming-Chi Kuo. Even if this rumor does not play out fully (and let's not forget that it's still too early for substantial leaks and rumors), chances are that Apple is actively exploring this idea.