This iPhone is free at AT&T (new line required)
1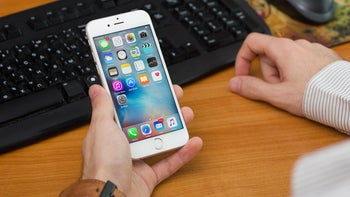 If you're planning to buy an iPhone but don't want to spend too much money on it, AT&T currently has an interesting deal for you. The carrier is offering the
Apple iPhone 6s
32 GB for free if you're willing to activate a new line of service on AT&T Next (for 30 months) or AT&T Next Every Year (for 24 months). You need to pay for voice and data - at least $50 per month - but the phone itself will cost you $0 as long as the wireless line remains active.
The iPhone 6s 32 GB that's currently free at AT&T is brand new, warranty and all. Sure enough, the 6s is an iPhone model that's over 3 years old now, but, thanks to Apple's excellent software upgrade policy, it runs the very latest
iOS 12
, and will almost certainly receive at least one more major software update.
The 4.7-inch, 750 x 1334 pixels screen of the iPhone 6s is a bit underwhelming for 2019, but the rest of its features are really nice for a free handset. For example, you're getting a sturdy aluminum body, a very capable Apple A9 processor, a fast Touch ID fingerprint scanner, and a good 12 MP rear camera with 4K video recording. Unlike newer iPhone models, though, the 6s is not water-resistant, so you'll have to keep that in mind when using it.
This AT&T Apple iPhone 6s deal is available for a limited time only. The carrier does not say exactly when the offer will expire, so you should probably hurry if you want to take advantage of it.