Apple iPhone 6 and iPhone 6 Plus pre-orders breaking records: surpassed 4 million in first 24 hours
93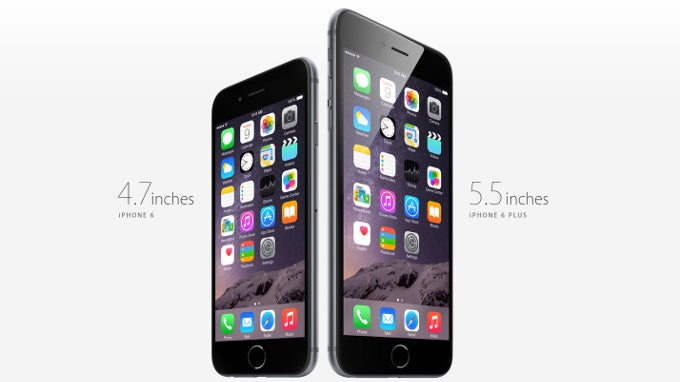 The Apple iPhone 6 and iPhone 6 Plus finally became official last week, and after all the rumors, leaks and anticipation people were desperate to reserve their iPhone 6 on opening day. So much that Apple has now issued a statement for record-breaking pre-orders of the two iPhone 6 models in the opening 24 hours: customers pre-ordered a whopping 4 million iPhone 6 in that time period.
"iPhone 6 and iPhone 6 Plus are better in every way, and we are thrilled customers love them as much as we do,"
said Tim Cook, Apple's CEO.
"Pre-orders for iPhone 6 and iPhone 6 Plus set a new record for Apple, and we can't wait to get our best iPhones yet into the hands of customers starting this Friday."

Apple said that interest in the new iPhones exceeded even the company's expectations, and we've already seen how the tremendous influx to the Apple Store has put it down on its knees. Additionally, shipping dates have slipped to a 3 to 4 week period for most iPhone models.
Last year, Apple sold a whopping 9 million iPhone 5s and 5c smartphones in the opening weekend, and this year, it seems that the company is well on track on breaking that record.
New iPhones break sales records: 4 million pre-orders in first 24 hours
Finally, Apple also announced that it will be launching the new iPhone 6 in 20 additional markets on September 26th, a week after the September 19th launch in the US, Australia, Canada, France, Germany, Hong Kong, Japan, Puerto Rico, Singapore and the UK. Those 20 new markets include: Austria, Belgium, Denmark, Finland, Ireland, Isle of Man, Italy, Liechtenstein, Luxembourg, Netherlands, New Zealand, Norway, Portugal, Qatar, Russia, Saudi Arabia, Spain, Sweden, Switzerland, Taiwan, Turkey and United Arab Emirates.
source:
Apple