New iPads and Huawei growth to push tablet shipments up 19.3% in Q3 2019
3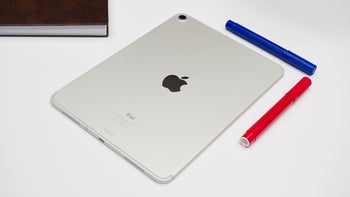 Between April and June of this year, a total of 32.66 million tablets were shipped globally. The figure represents a year-on-year decline of 11.9% and a drop of 8.7% from the previous quarter. But according to
DigiTimes Research
, the tablet market will rebound dramatically this quarter.
Amazon Prime Day is upon us—and we've picked out the best deals and promotions for you, from Amazon and others, and brought them to our PhoneArena deal hub.
Per today's report, global tablet shipments will surge a whopping 19.3% this quarter to a total of almost 39 million units. The growing demand should be a combination of peak-season demand, Huawei gradually increasing shipments following the US trade ban, and the arrival of a new
10.2-inch iPad
in September.
The expectation for this current three-month period is that 10.x-inch tablets will continue to dominate the market while Apple will remain the number one vendor. Samsung is expected to follow in second place thanks to its newly announced
Galaxy Tab S6
and Lenovo could advance to third. The latter is usually occupied by Amazon but weak demand following Prime Day promotions appears to be negatively impacting performance. In fifth place should be Huawei despite its gradual return to normal shipment levels.

For comparison, the rather sizeable shipment contraction during the most recent quarter can be attributed to a number of factors. Today's report highlights the lack of new entry-level iPads, weak demand for tablets from little-known vendors, and Huawei's inevitable decline due to the US trade ban which saw it drop from second place to fourth place behind Apple, Samsung, and Amazon respectively. Lenovo, on the other hand, followed in fifth place.
Shipment estimations for the fourth quarter weren't provided but
DigiTimes
believes 10.x-inch tablets will continue to grow in popularity. In fact, by the end of the fourth quarter the segment could account for a whopping 70% of global shipments.
Recommended Stories