Samsung announces the Galaxy Tab S6: the pro tablet on the Android side
40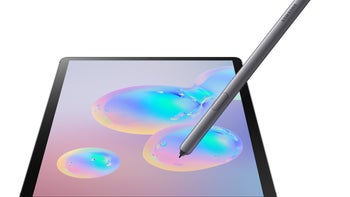 While we are waiting with baited breath for the Galaxy Note 10 announcement and the eventual Galaxy Fold release, Samsung decided to drop us a pleasant surprise a week early — the Galaxy Tab S6 has just been announced. No, you didn't miss something — there was, indeed, no Tab S5. We jumped straight from S4 to S6 for... well an unknown reason.
For the uninitiated, the Tab S line is Samsung's top tier slate, packing the hottest hardware and equipped with the beloved S Pen stylus. The Galaxy Tab S6 brings a few upgrades that are worth being excited for and one major disappointment... let's go through the changes!
Design and display
The wide-screen craze didn't strike just smartphones — Samsung's Tab S4 also had an extra-wide display with a resolution of 2560 x 1600 pixels. This doesn't change with the Tab S6 — this year's top-tier tablet has the same 10.5-inch AMOLED display with WQXGA (2560 x 1600) resolution.
However, Samsung has made strides to shrink the body that holds said screen. The Tab S6 measures at 9.62 x 6.25 in (244.5 x 159.5 mm), making its bezels very slightly smaller than of its predecessor. But — notably — the Galaxy Tab S6 is extremely thin. Its profile measures at 0.22 in (5.7 mm), which makes it slimmer than the already super-thin iPad Pro (2018). The glove has been thrown and the thinness wars are back!
S Pen and other extras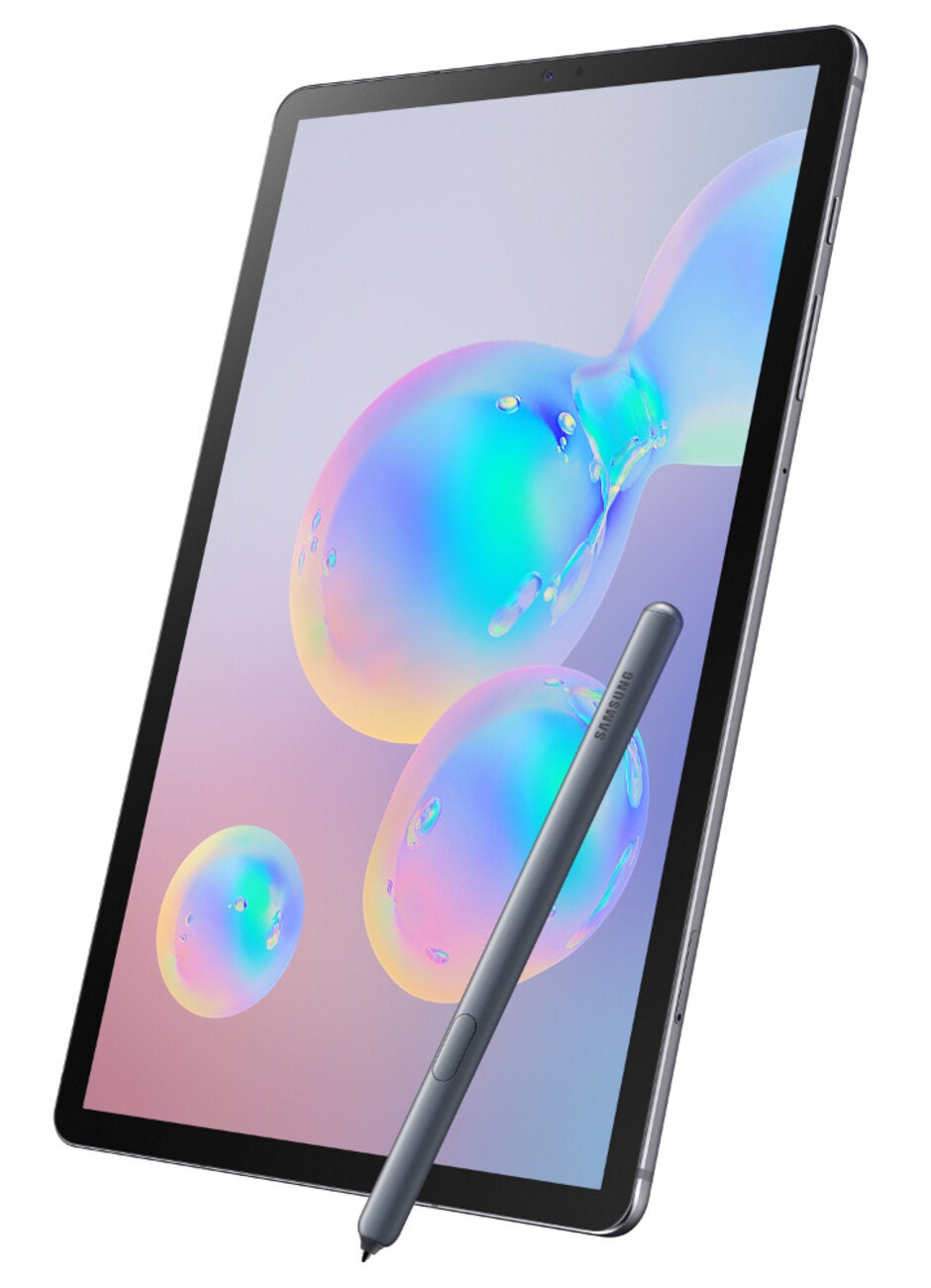 Of course, the S Pen is here and it has gotten its own little upgrades. For one, it now connects to the Tab S6 via Bluetooth LE and gets all the remote control features of the Galaxy Note 9 — remote shutter for the camera and media control playback via the button. There's a new feature called S Pen Air Actions, which would — supposedly — let you control the tablet by gesturing with the stylus above it, no touch required. However, the information on this new feature is still a bit scarce...
Of course, to support Bluetooth, the S Pen needs a battery. On the Note 9, the stylus charges whenever it is docked inside the phone. Since the Galaxy Tab S6 doesn't have a slot, the S Pen supports wireless charging — either on a stand or via PowerShare reverse wireless charging.
The Samsung DeX desktop experience is back — just like on the Tab S4, the Galaxy Tab S6 can enter in DeX Mode without the need of an external monitor. After all, a 10.5-inch screen is big enough to fit a desktop interface comfortably. The Book Cover Keyboard (sold seperately) has been upgraded — it now has a dedicated DeX key that will take you in and out of DeX mode instantly, upgraded keys (we'd love to try that) a touch pad, and a "free angle" stand, which sounds impressive. All in all, the Tab S6 is shaping up as a solid laptop replacement when using it in DeX.
Hardware and Camera
Of course, the latest pro tablet from Samsung will have the latest hardware. The Tab S6 will proudly flaunt a Snapdragon 855 and you'll get a choice of either having 6 GB of RAM and 128 GB of storage or max it out at 8 GB of RAM and 256 GB of storage. In any case, you'll have a microSD card slot for an extra 1 TB of storage expansion.
The camera is also getting an update. There's now a dual lens module on the back — 13 MP main camera and a 5 MP ultra-wide camera with a 123-degree FOV. Samsung's fitted the Tab S6 with its own Neural Processing Unit dedicated to spicing up your photos with some digital enhancements.
True to the Tab S line, we have a stereo setup for the speakers — a total of four AKG-tuned speakers will blast from the left and right (when in landscape mode) of the tablet. Bad news? There's no headphone jack... yep.
Last but certainly not least — the Galaxy Tab S6 has an in-screen fingerprint scanner, just like the Galaxy S10.
Release date
The Samsung Galaxy Tab S6 will launch sometime in late August. It'll be available in three colors — Mountain Gray, Cold Blue, and Rose Blush. Pricing is yet to be announced.
Recommended Stories