Apple iOS 12.3.1 update released to fix iMessage and VoLTE issues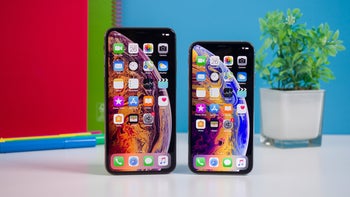 Apple has just released another iOS update, which addresses a couple of issues that many iPhone users have complained of lately. If you're rocking an iPhone as your daily driver, you should be able to see a notification on your device letting you know that you can download iOS 12.3.1, the latest firmware software released by Apple.
As far as the contents of the update go, Apple says that iOS 12.3.1, which was released just two weeks after iOS 12.3, addresses an issue that could prevent iPhone users from making or receiving VoLTE (voice over LTE) calls.
Also, the update fixes many of the problems in the Messages app, including those that could cause messages from unknown senders to pop up in one's conversation list even though the Filter Unknown Senders option is enabled.
Another Messages fix should solve another bug with Messages, which could prevent the Report Junk link from appearing in the app's threads from unknown senders.
In other news, Apple is gearing up for the next major iOS 13 update, and you can already read about some of the changes that will be implemented
here
. Keep in mind though that Apple hasn't yet confirmed anything about iOS 13, so take it with a tint of salt until the update is announced.