Apple drops attempt to ban older Samsung devices from being imported into the U.S.
19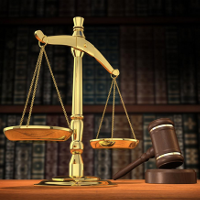 Apple has filed a motion to dismiss its appeal against a court order issued in 2012 that awarded Apple nearly $1 billion,
but blocked an import ban against older Samsung devices
. That ruling, issued by Judge Lucy Koh, blocked Apple from banning older Samsung Galaxy phones and Galaxy Tab tablets from entry into the United States. Up until now, Apple continued to seek the injunction by appealing Koh's ruling, even though Samsung no longer produced these products.
Samsung has apparently told Apple that it will not oppose Apple's plan to dismiss the appeal. Back in May, Samsung and Apple faced off in another patent trial that dealt with more recent devices, including the
Samsung Galaxy S III
.
Apple was awarded $119.6 million
, making it a victory for Samsung. The latter was also awarded $158,400 from Apple on its cross claim.
"Counsel for Apple has conferred with counsel for Samsung Electronics Corporation, Ltd., Samsung Electronics America, Inc., and Samsung Telecommunications America, LLC regarding the substance of this motion."-Apple
We don't want to read too much into this action by Apple, because these are much older Samsung models that would have been banned. So before we start talking about a new era of cooperation between the two rivals, we need to see Apple and Samsung reach an agreement on something with more substance.
source:
TheGuardian