Amazon will now start directly selling Apple devices like the iPhone, iPad Pro and Apple Watch
10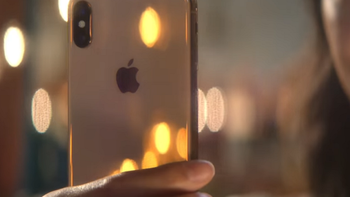 Ever notice that you can't buy the Apple iPhone directly from Amazon? In fact, you might have realized that Apple doesn't sell any of its products through Amazon's website or app except through third party sellers. But that is going to change very soon, according to a fresh report from CNET. Amazon and Apple have shaken hands on a deal that will allow the world's largest e-commerce firm to directly sell extremely popular Apple devices like the
iPhone XS
,
iPhone XS Max
,
iPhone XR
, the Apple Watch Series 4 and the new iPad Pro models.
Amazon will start selling these Apple products beginning in the next few weeks in the U.S., U.K., France, Germany, Italy, Spain, Japan and India. The Amazon marketplace, where third-party sellers post items for sale, will only list Apple and Beats products from official Apple re-sellers after January 4th, 2019. The deal is a win-win for both companies. For Amazon, it gives the firm the ability to list popular Apple devices during the upcoming holiday shopping season. For Apple, it could lead to increased sales of these products through Amazon's heavily visited website and app.
"Amazon is constantly working to enhance the customer experience, and one of the ways we do this is by increasing selection of the products we know customers want. We look forward to expanding our assortment of Apple and Beats products globally."-Amazon spokesman
One Apple product that you won't find on Amazon is the Home Pod smart speaker. This is because the device is a competitor to Amazon's category leading Echo devices. In fact, Amazon also won't sell speakers belonging to the Google Home line, another Echo competitor.

Recommended Stories