Apple becomes the world's second most known and valuable brand
60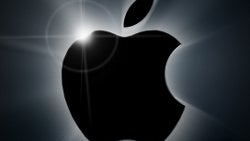 Apple is growing like a mushroom not only in terms of its pure market capitalization, but also as a brand. Interbrand has just released its annual Best Global Brand Report for 2012 and
Apple has quickly climbed to the second place
, trailing only to Coca Cola's universally recognizable brand.
But that is likely to change in 2013. Interbrands saw Coca Cola grow its brand value 8% to $77.8 billion in 2012, while Apple's growth was a staggering 129% to a total of $76.6 billion. At such huge difference in dynamics, Apple will probably become the world's most valuable brand with a huge margin next year.
Google and Samsung also grew their brands significantly in 2012, with Google rising 26% to the fourth place and Samsung growing to number 9 with a 40% growth.
The biggest loser this year was without a doubt Nokia. The Finns lost 16% of their brand value and are now 19th in the ranking.
Check out the top 22 companies in the picture below, and if you want the full list head on to the source below.
source:
InterBrand
via
9to5Mac