Apple acquires certification to sell Brazilian-assembled iPad 2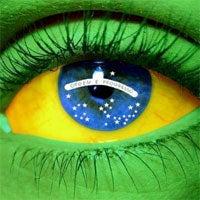 There has been talk of
moving some of Apple's iPad production to Foxconn's Brazilian site
for quite some time. Unfortunately, the deal had been stalled several times since last year due to various issues. MacRumors is now reporting that Apple has finally received certification to sell Brazilian-assembled iPad 2s.
Apple will begin selling the Brazilian made 16 GB iPad 2 in Brazil alongside the Chinese-assembled models. The main difference,
as we've talked about before
, is that many Apple devices retail for more than double their retail price due to the tax on imported electronics. Even though only one domestic model will be available at first, it should sport a significantly less tax, which will undoubtedly make it a hot buy.
Certifications for all models of the new iPad are pending for models assembled in both Brazil and China. It looks as though Apple is planning to launch the new iPad with domestically assembled units available, but, ultimately, it is at the mercy of the certification process. Because of the pending status of certifications, Apple has not announced a launch date for the new iPad in Brazil.
source:
MacRumors