Duopoly: these are the current top 10 popular phones worldwide
41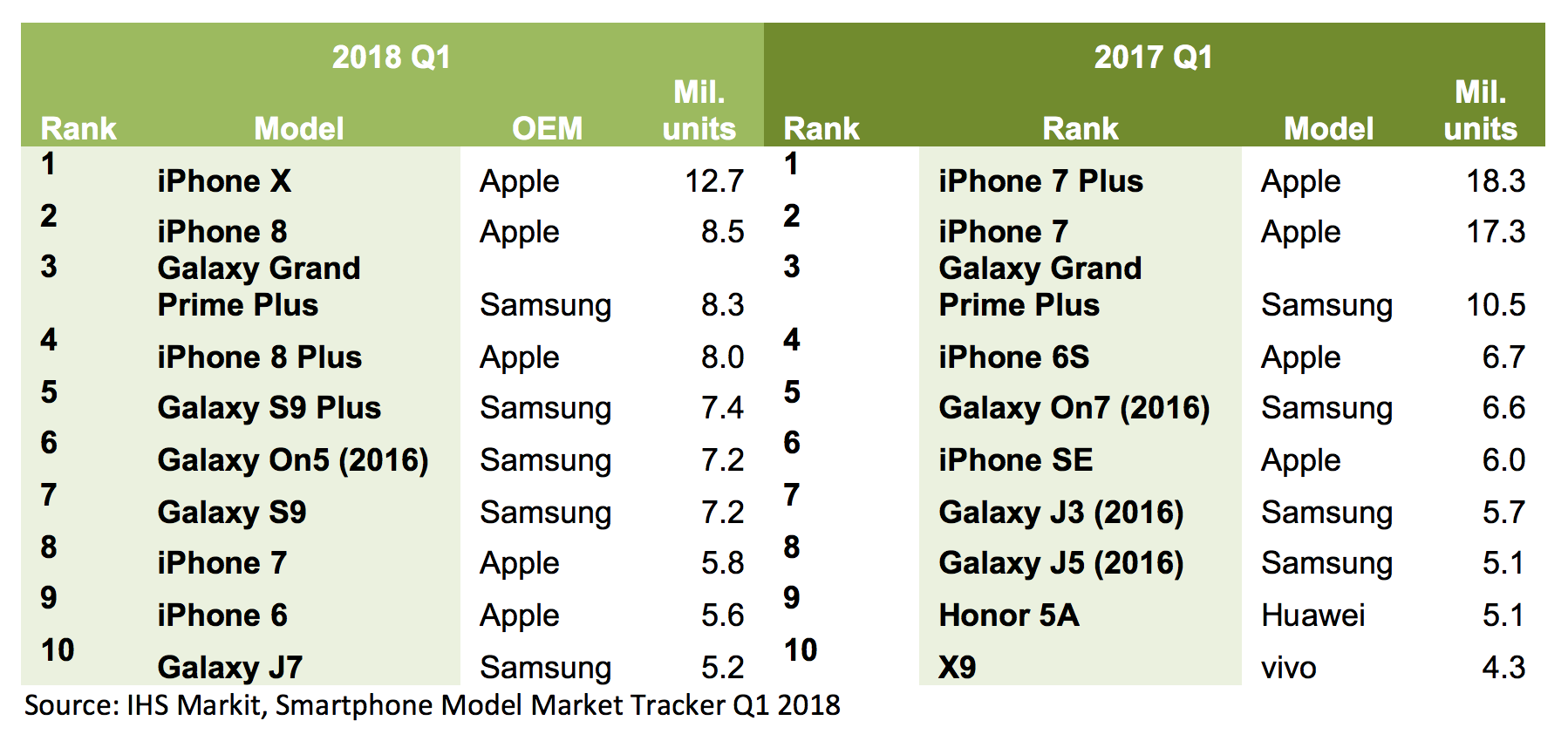 Oh, what a rollercoaster has the Apple-Samsung patent case been, with multimillion verdicts
being bandied about like candy
. Heck, Apple's claims that Samsung has changed its designs and software in a U-turn after the OG
iPhone
was introduced in 2007, haven't prevented the Koreans from carrying the Galaxy brand to prominence. In fact, the top 10 most shipped smartphones for the first quarter were all Apple- or Samsung-made.
Apparently, Samsung has managed to carve a niche for itself and is now crafting handsets with a very distinctive design, a far cry from all the
iPhone X
copycats that are proliferating like mushrooms in a rainforest this year. Still, the iPhone X managed to top the "most popular" chart, followed by another Apple handset, the
iPhone 8
. Samsung starts from the third place, but not with the flagship
Galaxy S9+
that comes fifth, but rather with the lowly Galaxy Grand Prime Plus, whose lengthy name, full of superlatives, ensured it sold more than 8 million units in Q1.
We kid, but Samsung's handset mix in the top 10 most shipped models means a much lower margin, of course, as neither the
J7
, nor the
On5
can match the profits Apple gets from its iPhones, even the older models. Still, one look at the chart shows we are living in a veritable duopoly these days, and any new and successful players will be more than welcome to shake things up.
Recommended Stories