Apple Pay support goes live for iTunes, App Store, Apple Music, and iCloud
2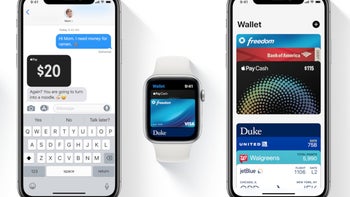 It looks like Apple has quietly added support for its mobile payments service to some of its proprieties, although the new payment method is only available in select countries. Spotted by
MacRumors
, Apple Pay support is now available in iTunes, App Store, Apple Music, and iCloud.
However, before you can use Apple Pay, you'll have to head to Settings / iTunes & App Store, select your Apple ID email and than choose View Apple ID / Manage Payments / Add Payment Method.
For the time being, the new feature is available in the following countries: United States, Canada, Australia, Singapore, Hong Kong, Taiwan, Russia, Ukraine, and the United Arab Emirates. If you're living in the US or have an US accounts, you'll also be able to link an Apple Pay Cash card to your Apple ID account.
Apple Pay
can be used for subscriptions on Apple Music and iCloud storage, but you can also use it for Apple Books, iTunes and App Store purchases. If you don't see the option available in your Apple ID account, give it some time as this seems to be enabled by a server-side update.