Apple Pay can work internationally if you have a card with a US bank
19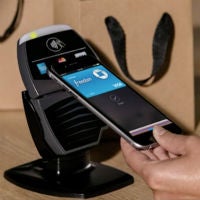 Apple Pay finally launched yesterday, leading to plenty of iPhone users being able to
pay for their fast food
by tapping their phone. Of course, it has also been widely said that Apple Pay will be US-only, which is technically true; but, users around the world are finding that there is a workaround to get Apple Pay working internationally.
Users in Canada, Australia, and the United Arab Emirates have found that Apple Pay NFC payments can work, and it is relatively easy to set up your new iPhone to do it as long as you have the one major requirement covered: a credit/debit card with a US bank. This can be quite difficult as many banks require a US address to get a card, but if you can sort that out, the rest is pretty easy. All you have to do is change the region settings to the US on your iPhone 6/6 Plus running iOS 8.1. Doing this allows you to add a credit/debit card to your Passbook.
From there, early testing is showing that Apple Pay can work just about anywhere that accepts NFC payments. Of course, as with any overseas transaction, there may be extra fees involved. Apple has said that it is working on bringing Apple Pay to international markets, and obviously it isn't a technical issue to do so. Apple has a tendency to be able to make deals, so once it can get international banks on board, Apple Pay will be expanding.