Apple updates HomePod with important new features, improvements
1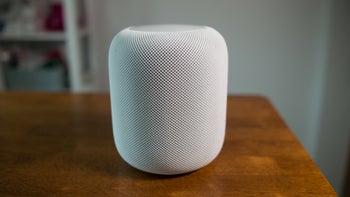 Until Apple releases a HomePod Mini, we're stuck with the regular one that comes at a higher price. Those who already cave in to Apple and bought one will be happy to know a new software update is now rolling out to all
HomePod
units out there.
The update brings a handful of new features and improvements such as the ability for Apple's smart speaker to recognize the voices of different family members (up to six) so that it can provide a tailored experience for everyone.
With the new handoff feature,
HomePod users
will be able to switch between the smart speaker and the iPhone much easier. The only thing you must do is keep your iPhone closer to the HomePod until a notification pops up on your display.
Also, after the latest update, you will be able to add music to your HomeKit scenes. Finally, the update introduces Ambient Sounds that should allow you to play relaxing high-quality soundtracks before you go to sleep. You can also set sleep timers to fall asleep to music or Ambient Sounds.