Appeals court reverses February ruling, reinstates $119.6 million award given to Apple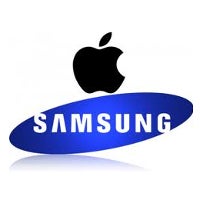 In an 8-4 vote, the U.S. Court of Appeals for the Federal Circuit
reversed a three-judge ruling made last February
, and reinstated a $119.6 million award that Apple won against Samsung for patent infringement. Not only did the Appellate court return the award to Apple, it also told the trial judge (Judge Lucy Koh) to consider hiking the amount of the award if she finds that Samsung willfully infringed on Apple's patents.
Among the patents involved in the case is one covering Apple's infamous "slide-to-unlock" bar found on the iPhone and iPad. Other patents included in the ruling cover the features and technology related to "autocorrect," and the technology that allows a handset to recognize linked phone numbers.
A three-judge panel back in February ruled that the phone number detection patent wasn't infringed on, and that the other two patents were invalid. Today's decision by the Court of Appeals reverses those rulings. The $119.6 million
was originally awarded to Apple in May 2014 following the second patent trial
between both tech giants.
This coming Tuesday, the Supreme Court will hear arguments from both Apple and Samsung in an effort to determine how much Samsung should pay Apple for copying certain design patents that had been issued to Apple for the iPhone. No decision is expected to be made by the highest court in the land for several months.
source:
Bloomberg