U.S. Appeals court overturns Apple's $119.6 million victory over Samsung in patent trial 2
99+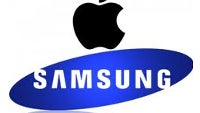 Samsung finally obtained some relief from the U.S. legal system. Today, the U.S. Court of Appeals for the Federal Circuit in Washington, D.C. overturned a $119.6 million damages award against Samsung that was won by Apple 21 months ago. The appeals court ruled that Samsung did not infringe on Apple's "quick-links" patent. The appeals court also said that Apple's patents on slide-to-unlock and auto-correct were invalid. The quick-links infringement alone made up $99 million of the award. This feature allows a user to tap on a phone number posted on a touchscreen, and have the handset dial that number.
In an interesting turnaround, the appeals court did say that Apple was liable for infringing on a Samsung patent, although no details were released. Apple declined to comment on today's rulings, while Samsung had nothing to say at the moment.
The legal victory has been a long time coming for Samsung, as Apple has generally been the victor when the two rivals have worked out their differences in court. For example, at the end of last year
Samsung paid Apple $548.2 million in reference to a separate patent infringement lawsuit
between the two tech titans.
Samsung has asked the U.S. Supreme Court to hear its argument
on that case. To get the court to hear its argument, Samsung is trying to have the highest court in the land re-visit the idea of patent law reform in the states.
A three-judge panel made the ruling that was announced today, which essentially
wipes out a $119.6 million damages award that Apple won on May 2nd, 2014
. That was the result of the second patent trial between the two companies. Similar to the first trial, Apple accused Samsung of illegally using some Apple patents without its permission. The difference is that the second trial featured newer Samsung devices.
source:
Reuters