App World's developer portal reveals BlackBerry Bold 9790 and BlackBerry Curve Touch 9380
4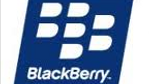 Two widely expected but unannounced BlackBerry models were outed by BlackBerry App World's developer portal.
The BlackBerry Bold 9790 and the BlackBerry Curve Touch 9380
appeared on the portal although RIM has yet to make the duo official. Earlier this month we
reported
all about the former model, a thinner Bold that harkens back to the BlackBerry Bold 9700/9780. The BlackBerry Curve Touch 9380, as the name suggests, is a touchscreen version of the Curve which
we told you
also earlier this month.
The BlackBerry Bold 9790 is a
narrower, thinner Bold model
when compared to the BlackBerry Bold 9900/9930, which means that the QWERTY keyboard is smaller and typing is not as precise as with the larger QWERTY on the Bold 9900/9930. Carrying the new BlackBerry 7 OS, the BlackBerry Bold 9790 will have the same single-core 1.2GHz processor that RIM has placed on all of its other BlackBerry 7OS models. A 5MP camera is on back and 8GB of internal storage can be pumped up to 40GB with a 32GB microSD card. The phone will be NFC enabled.
The first touchscreen Curve, the BlackBerry Curve Touch 9380 will have a 3.2 inch display and will be powered by an 800MHz processor. As RIM
has promised
for all new devices, the model will offer NFC capabilities.
We are still waiting for RIM to make the pair official. It might be interesting to see if these will be the last two BlackBerry 7 OS handsets developed by RIM as the besieged Canadian based company turns its attention to those
new QNX flavored BlackBerry Superphones
it has promised.
source:
Crackberry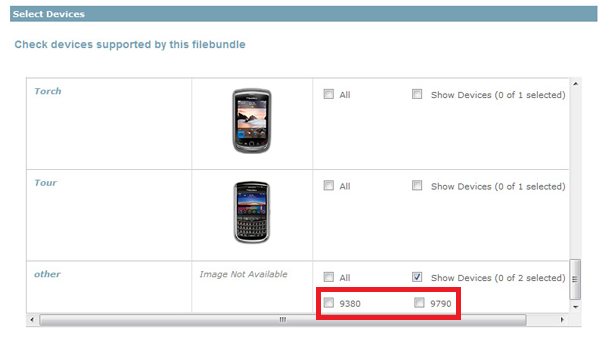 The BlackBerry App World developer's portal revealed the BlackBerry Bold 9790 and the BlackBerry Curve 9380