RIM claims all future BlackBerry devices will have NFC support
4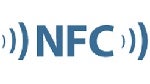 RIM is making
all the right noises
when it comes to NFC, and now yet another representative of the company has confirmed that the Canadian manufacturer sees the NFC technology as a big part of its future.
The latest RIM executive to do so is the managing director of RIM in the UK, Stephen Bates, who said that NFC would be in "all of our new devices moving forward", which implies that all upcoming RIM gadgets will have NFC support.
Talking about the opportunities that NFC presents, he, among other things, mentioned NFC payments for Starbucks and buying tickets at the O2 and said:
"The opportunities are endless…We don't know how it's going to pan out, but we're in the process of building an ecosystem."
When we take into account that the business user is of utmost importance for RIM, it's not much of a surprise that the Canadian company wants to be a leader in the NFC world. However, some other massive corporations like Verizon, AT&T and T-Mobile (the carriers formed the firm
Isis
),
Google
, Apple and Visa among others are also hoping to be important players in the NFC world.
Are you excited by the prospect of RIM adopting NFC in all of its future devices?
source:
Electricpig UK