Apex Launcher 2.0 brings more awesome to Android: Notifier integration, app drawer folders
11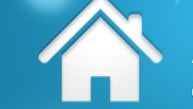 Apex is one of the most popular Android launchers for a very good reason, as its light and simple, unobtrusive personality is jampacked with useful features like a scrollable dock and the ability to personalize the most minute details out of the launcher.
Now the devs released Apex 2.0, and as can be expected with a point zero release, an abundance of new stuff is onboard. The biggest one is undoubtedly the unification of the launcher with
Apex Notifier
, which pops warnings on every app icon that hides something you haven't dealt with, be it email, chat, texts, calendar, settings and so on.
That's reserved for the $4 Pro version, but the free release got plenty of goodies as well, such as more streamlined interface, if that's possible at all, the ability to set custom vibrations and other smaller stuff. The Apex Pro version entices you with other cool details - the ability to have dock widgets, and make folders withing the app drawer, which will undoubtedly come in handy to organize all the fluff you've amassed during the last Play Store raid.